A group of venture funds launched by Grey House Partners GP Inc. to invest in emerging and early-stage wellness, therapeutic and pharmaceutical companies around the globe. We have proudly taken the North Star pledge and believe in the importance of stewarding this sector in the right way.
"From the Greek noēsis/ noētikos meaning inner wisdom, direct knowing, or subjective understanding"
Noetic science refers to a multidisciplinary field that brings objective scientific tools and techniques together with subjective understanding to study the full range of human experience.
Our mission is to nurture the scientific advancement of mental, emotional, psychological and physical health by investing in alternative therapies, modalities, and sciences that are committed to optimizing our human experience.
We are committed to the development of pure, innovative and sustainable products and services that utilize technological innovation and the power of bioavailable plants that are often psychedelic in nature to help define a healthy future for our people and our planet.
Psychedelic medicine and related sustainable solutions for mental health and physical well being.
Noetic Funds focus on finding teams with the skills, expertise, management experience, and governance structures in place to build world class companies.
Eve Health Systems
Eve Health Systems is a mental health services matching engine and practice management system, optimizing each piece of the experience for users seeking therapy.
GHP Noetic Science-Psychedelic Pharma Inc.
Capital Pool Corporation (CPC) formed to assist a future qualifying transaction to access the capital markets to fund its growth and expansion
Noetic Consciousness Inc
Noetic Consciousness Inc. is a future Capital Pool Corporation (CPC) formed to assist a future qualifying transaction to access the capital markets to fund its growth and expansion.
Woven Science
Woven Science is a holding company that creates and supports early-stage psychedelic and wellness companies in the US, Canada and Europe. As a conscious, permanent investment platform we aim to align companies based on shared values and a common vision to create a new paradigm of care that is holistic, regenerative and reciprocal.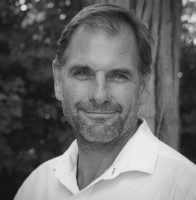 Michael MacLachlan Franks
6 years in venture capital, Silicon Valley, with focus on technology and software
20+ years in mid-market M&A / Private Equity – c suite – private/publics – with top decile returns of 10x to 40x
BA in Economics from Queen's University, Kingston
MBA from Trinity College, Dublin.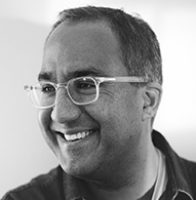 9 years at RBC Capital Markets in real estate banking, corporate credit, and derivative sales & trading
9 years at DGAM (acquired by The Carlyle Group) – Head of Marketing and Client Services, helped build AUM to $6.8B at peak
BA in Economics and Political Science from Columbia University.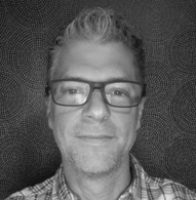 9 years at Northwater Capital Management, as Managing Director – Head of Hedge Fund Investments
12 years at DGAM (acquired by The Carlyle Group) as Chief Investment Officer
Partner at The Carlyle Group and Chief Investment Officer of The Carlyle Liquid Markets Group.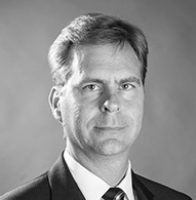 25+ years in the onshore and offshore investment industry
10 years as CFO with a Bermuda-based hedge fund and a Canadian real estate development company
8.5 years at Northwater Capital Management, as VP of Finance & Risk Mgmt. and Hedge Fund Investment Due Diligence
CPA,CA (Canada) and CPA(IL) (U.S.A.)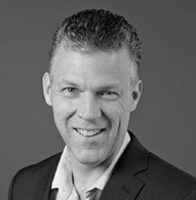 Led numerous complex enterprise projects across multiple sectors including government, legal, medical, private and public companies over the past 20+ years
Held C-Level roles in private and public companies
Developed and deployed Clinically Proven technology for Hospitals and Patients in Canada
Robust Data Security experience and numerous certifications
Top 40 under 40 in Ottawa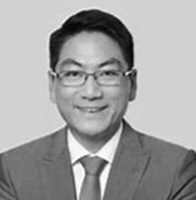 Richard Cheung, B.Sc.Phm., Ph.D., LL.B.
15+ years advising clients ranging from start-ups to multinational corporations on intellectual property and regulated health products at firms including Fasken, Ogilvy Renault, and Bereskin & Parr
Licensed pharmacist in the Province of Ontario with experience in community and hospital pharmacy
LL.B. from Western University
Ph.D. in Pharmaceutical Sciences and B.Sc.Phm. (Pharmacy) from the University of Toronto
Registered Patent Agent and Trademark Agent in Canada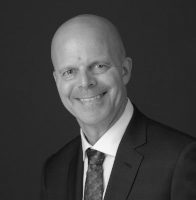 20+ years at Maple Financial Group Inc.,  serving in a variety of senior finance,  compliance and administrative functions
2 years as CFO and CCO at Clearpool Execution Services Canada.  Started IIROC-regulated broker-dealer from the beginning.  (Company was purchased by BMO in 2020)
Professional designations:  CPA, CMA (Canada) and CFA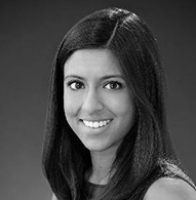 7 years working across innovation, consumer insights, and product development roles in the consumer packaged goods industry
Led teams and product pipelines at Estee Lauder Companies and Hain Celestial Group. Co-developed the investment thesis and strategic framework to screen potential CPG acquisitions and investments at Lindsay Goldberg
5 years of training and class facilitation in leadership development at Yale School of Management
MBA from Yale School of Management
BA in Geosciences from Hamilton College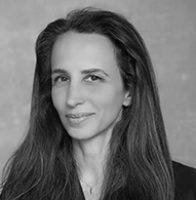 Head of Europe, Business Development
9 years at Russell Investments – Head of Italy, helped build AUM to $8B and opened Milan office
6 years as Managing Partner of a single family office investing across all asset classes
6 years in healthcare research and consultancy at Datamonitor and Frost & Sullivan 
BA Hon in Business Administration from European Business School in London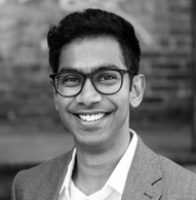 Helped raise and deploy $60M+ in the psychedelic and neuroscience sectors to improve mental healthcare
Experienced in life sciences investment opportunity analyses from TIAP (MaRS Innovation)
8+ years of research experience with 8 publications in peer-reviewed journals
Ph.D. (summa cum laude) in Biology from the Max Planck Society, Germany
M.Tech + B.Tech in Biotechnology (Minor in Chemistry) from Indian Institute of Technology Madras, India
Soccer player with TSV Rödgen, Germany (2014-18), Toronto City FC, Canada (2019-21)
Scientific Research Associate
1 year in Science Policy and Capacity Building Division, UNESCO
M.Res. in Psychiatry seeking to validate cognitive biomarkers measuring decline and pharmacological intervention in Parkinson's disease, Somerville College, University of Oxford
B.Sc. in. Anatomy and Cell Biology, McGill University.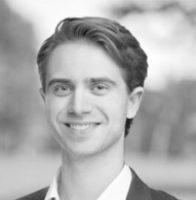 5+ years working across startups, venture capital, and growth equity, including 2 years in investment analyst roles at XPV Water Partners (Toronto, water technology focus) and Khazanah Americas (San Francisco, healthcare technology focus)
BSc. in Science and Business (Biotechnology and Economics) from the University of Waterloo
Completed the CSC. AFM designation from Financial Modeling Institute.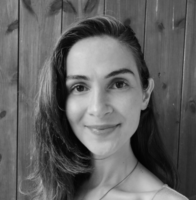 14 years research experience, including 7 years managing drug trials in respirology, and 7 years working on qualitative research in palliative care
BSc in Psychology and Anthropology from the University of Toronto, and a diploma in Holistic Nutrition.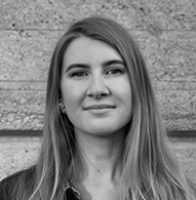 Manager of Finance and Accounting
3+ years of experience in business operations and office administration.  
Managed financial accounting for multimillion dollar corporations, including companies operating in medical and pharmaceutical industries. 
BA in Economics and Mathematics from the University of British Columbia, with one year study at the National University of Singapore, focusing on financial markets and macroeconomics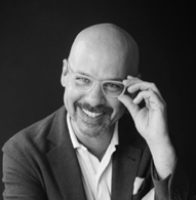 CEO of Tactogen
30-year career spanning data science, preclinical pharmacology, clinical research, neuroscience, genomics and drug development
Bachelor's degree in Philosophy and Post-doctoral Fellow at the University of Chicago
Ph.D. in Neuroscience from the University of California, Berkeley.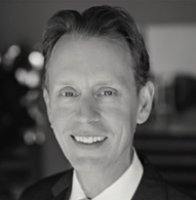 CSO & Co-Founder of Bexson Biomedical, Inc.
Board-certified in Psychiatry and Integrative & Holistic Medicine
Leader in applied genetics and functional nutrient science in mental health
Ketamine assisted psychotherapy trainer and opinion leader
UC Berkeley Bachelor's in Biology, Entomology & Religious Mysticism; UCLA Medical graduate & psychiatric resident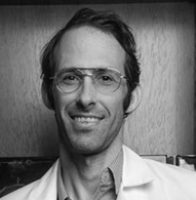 CIO of Apollo Neuroscience
Board-certified psychiatrist, neuroscientist, tech entrepreneur & inventor
Operates a clinical psychiatry practice and conducting research on the epigenetic regulation of trauma responses and recovery
Graduate degrees from Albany Medical College and psychiatric residency from Pittsburgh Medical Center.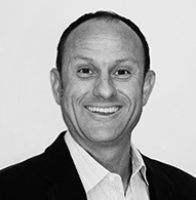 Specialist in curriculum design and multi-disciplinary models of therapy.
15 years Founder/ Director Integrative Multi-Treatment Autism Program. Innovated "Priming" and "Attitude Fitness" that accelerate learning and change.  
6 years Administrator and Senior Trainer Autism Treatment Centre of America, Massachusetts
Author, Challenging the Myths of Autism (Harper Collins, 2011)
Dip. French Literature, Sorbonne University, Paris
B.A. Hon Developmental and Educational Psychology, Western University
Ed.M. International Education Policy, Harvard University
Chairman of Psychiatry at the Faculty of Medicine of the University of Debrecen
Residency training in Psychiatry both in Hungary (1986), and in the United States (1992)
Qualified psychopharmacologist (1987) of international merit
17 years of clinical and research experience in the United States.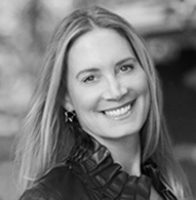 25+ years of lifestyle marketing experience with companies including Reebok and Vitaminwater.
8 years developing, executing and implementing national programs which helped define and build the Vitaminwater and Smartwater brands.
Advisory Board member of Cloud Water Brands, Gem&Bolt Mezcal and Prosper Technologies Holdings to name a few.
Adventurer, Explorer, and World Traveler.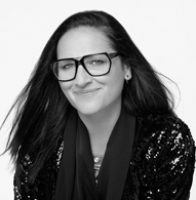 Jody Levy is an artist, designer, director, entrepreneur, executive and investor.
Jody is the founder, creative director and Chief Executive Officer of a handful of companies dedicated to empowering people to be as healthy and happy as possible.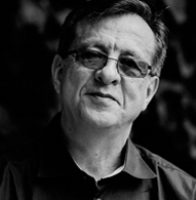 Guggenheim Fellow (1986), Fellow of the Linnaean Society of London (1989), and Doctor Honoris Causa, from St. Lawrence, Canton, New York (2002)
Ph.D. from the Department of Comparative Religion Stockholm University (1989)
Master from Oslo University (1980)
B.A. from Madrid University (1972).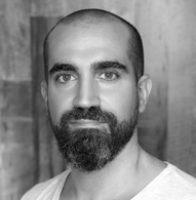 10+ years in the psychedelic/health optimization space. Founder of the Vision Optimization Summit.
Recently completed a feature-length documentary film called "My Neuroplastic Adventure".
Worked/mentored with renowned national best-selling author and physician Dr. Gabor Maté, Dr. Lara Boyd, and Dr. Norman Doidge to name a few.
Ryerson University – New Media & Film 
Subscribe to keep in touch and learn about the latest developments in the emerging psychedelic medicine space